Spring Seedling Sale – Pickup Instructions
Boston | Lincoln | Lynn
Our seedling sales are back in person! We are so appreciative of everyone following COVID-19 guidelines to keep our community safe. Our Boston and Lynn locations will be in person only. If you are looking to purchase seedlings online for pickup, you must do so at our Lincoln location. 
We look forward to seeing you!
Boston

Day: City Farm Fest — Saturday, May 7, 2022 (Rain or Shine)
Time: 11am – 2pm, Square Foot Gardening Workshop 10:30-11pm 
Location: 11 Brook Ave, Roxbury
SNAP/Cash/Credit Card all accepted. 
There will be NO online sales this year. If you would like an online option, we encourage you to order from our Lincoln farm.  
Sales of seedlings, compost other supplies and early spring veggies will be available during greenhouse open hours throughout the month of May and first 2 weeks of June. Information on open hours below!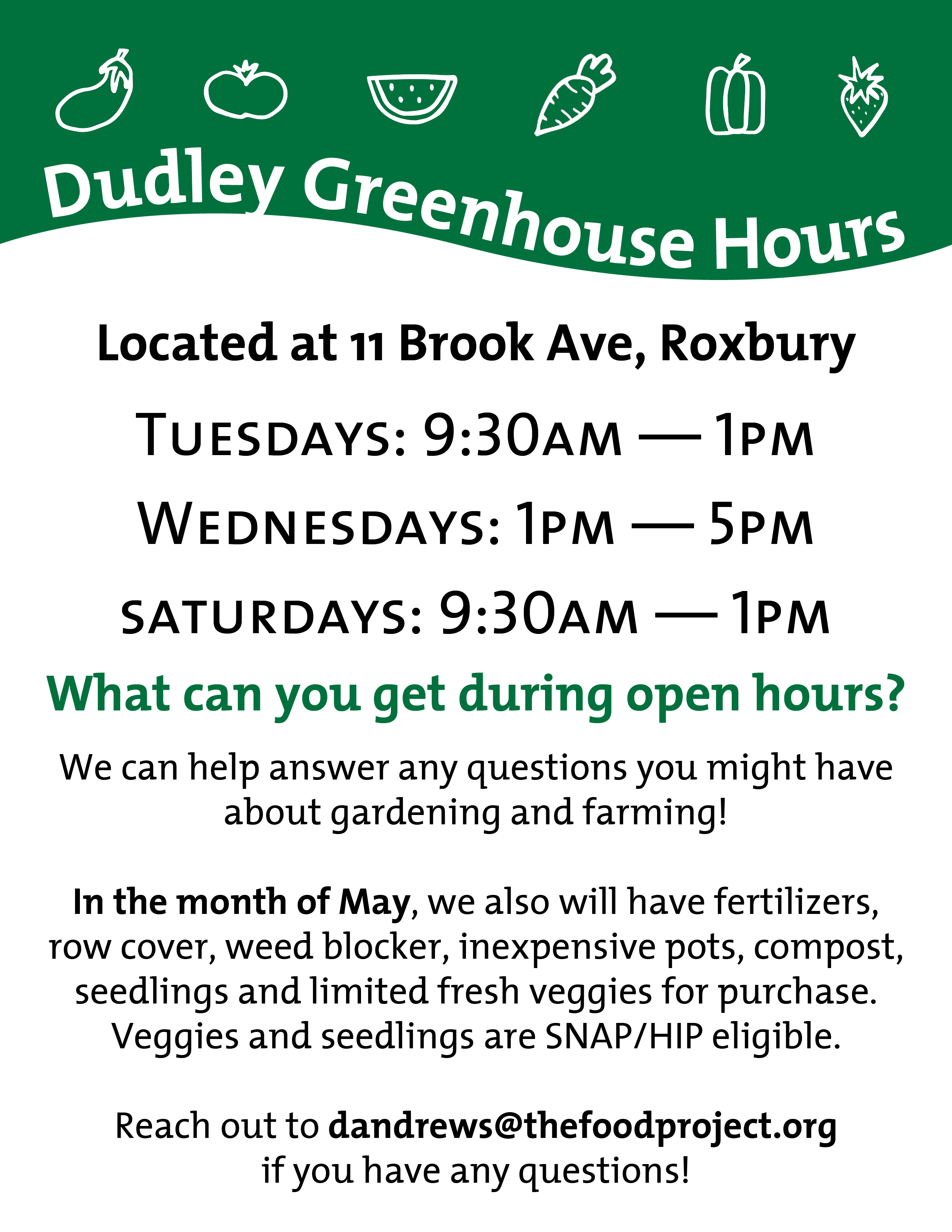 Lincoln
Online Seed Sales open April 19th and run until May 3rd at 12pm. 
Pickup Information:
Day: Saturday, May 7 & Sunday May 8, 2022 (Rain or Shine)
Time: 10:00am – 2:00pm 
Location: Baker Bridge Farm, Lincoln
Special Instructions:
Use the main entrance off of Concord Road/Route 126 to enter The Food Project's Baker Bridge farm. Follow signage to take the gravel road along the southwestern border of the farm. The road will take you back toward our two high tunnels and then curve to the right. Keep going. When you round the bend, you will see our greenhouse with a clearly marked traffic loop. Stay to the right to drive towards the train tracks, then curve to your left and drive alongside the greenhouse, facing back towards whence you came. 
Once at the greenhouse, park in the queuing line, if necessary, and wait for a bay to open up. We will have three pickup tables, each staffed by a farmer. Pull into the first available table. Stay in your car, let us know your name A farmer will fetch your order and place it on the table nearest you. Once you get the thumbs up, exit your vehicle and retrieve your seedlings from the table. Follow the gravel road back out. Please drive slowly.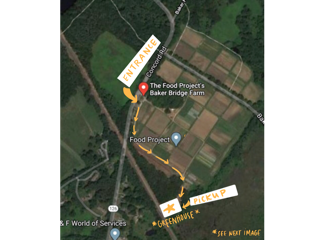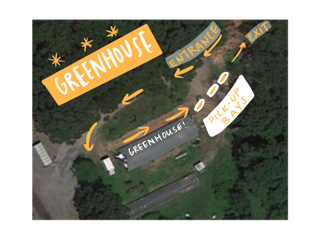 Lynn
Day: Saturday, May 28, 2022
Time: 11:00 – 3:00pm
Location:  Central Square, 20 Exchange St, Lynn
Special Instructions: 
Please wear a mask.

Please maintain a safe distance from others at all times.
Questions? Please email info@thefoodproject.org.