Seed Crew Clears the Way for Raised Garden Beds at Oasis on Ballou Farm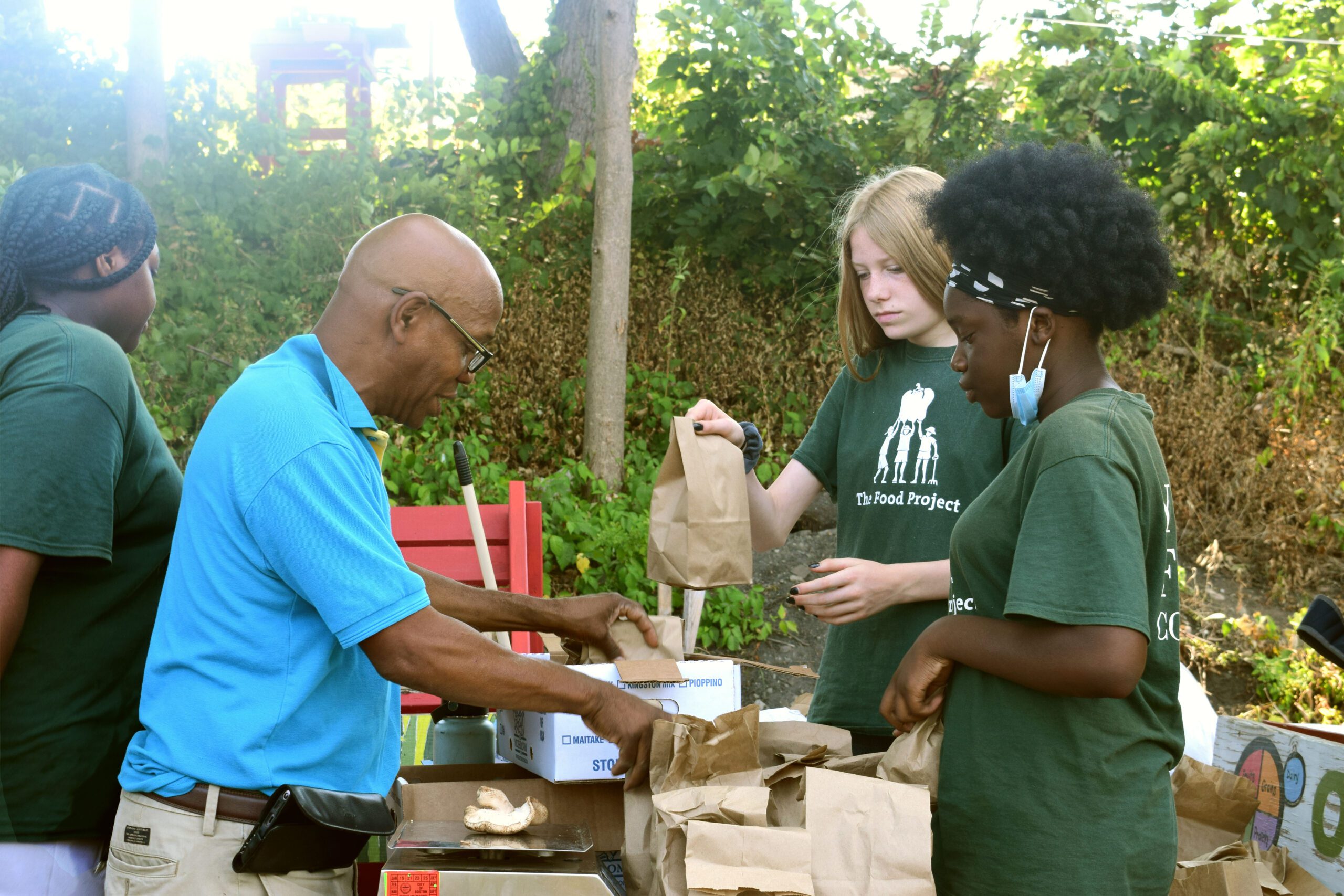 Apolo with Seed Crew members
The Food Project has a long history of collaborating with local hunger relief organizations, like-minded youth programs, and sustainable farms. The Covid-19 pandemic put a lot of that work on hold last year, but in the spring The Food Project's staff spent time planning new and innovative ways to collaborate with these organizations in the 2022 program year. 
In July, The Food Project partnered with the Oasis on Ballou farm in Boston, an urban agriculture project led by farmer Apolo Cátala in the Codman Square neighborhood of Dorchester. The farm incorporates urban agriculture with sustainable community development and social equity by making fresh produce convenient and available to the surrounding community. 
Much like The Food Project, Oasis on Ballou's goal is to have a resource that promotes a healthy lifestyle and improves the lives of residents. Seed Crew volunteered there to experience other approaches to organic farming and crop planting, and apply what they learned with The Food Project on another community urban farm. 
"They have been valuable in every respect and inspiring in their dedication and ability to contribute to what we're doing here from a farming perspective," Apolo said. 
About one-third of the Oasis farm is on a slope stretching downward from the raised train tracks, making it difficult for Apolo to grow rows of fresh fruits and vegetables. In a matter of days, Seed Crew cleared out overgrown weeds on the slope, opening up over 6,000 square feet of space for tiered garden beds, where youth planted cucumbers, tomatoes, and basil.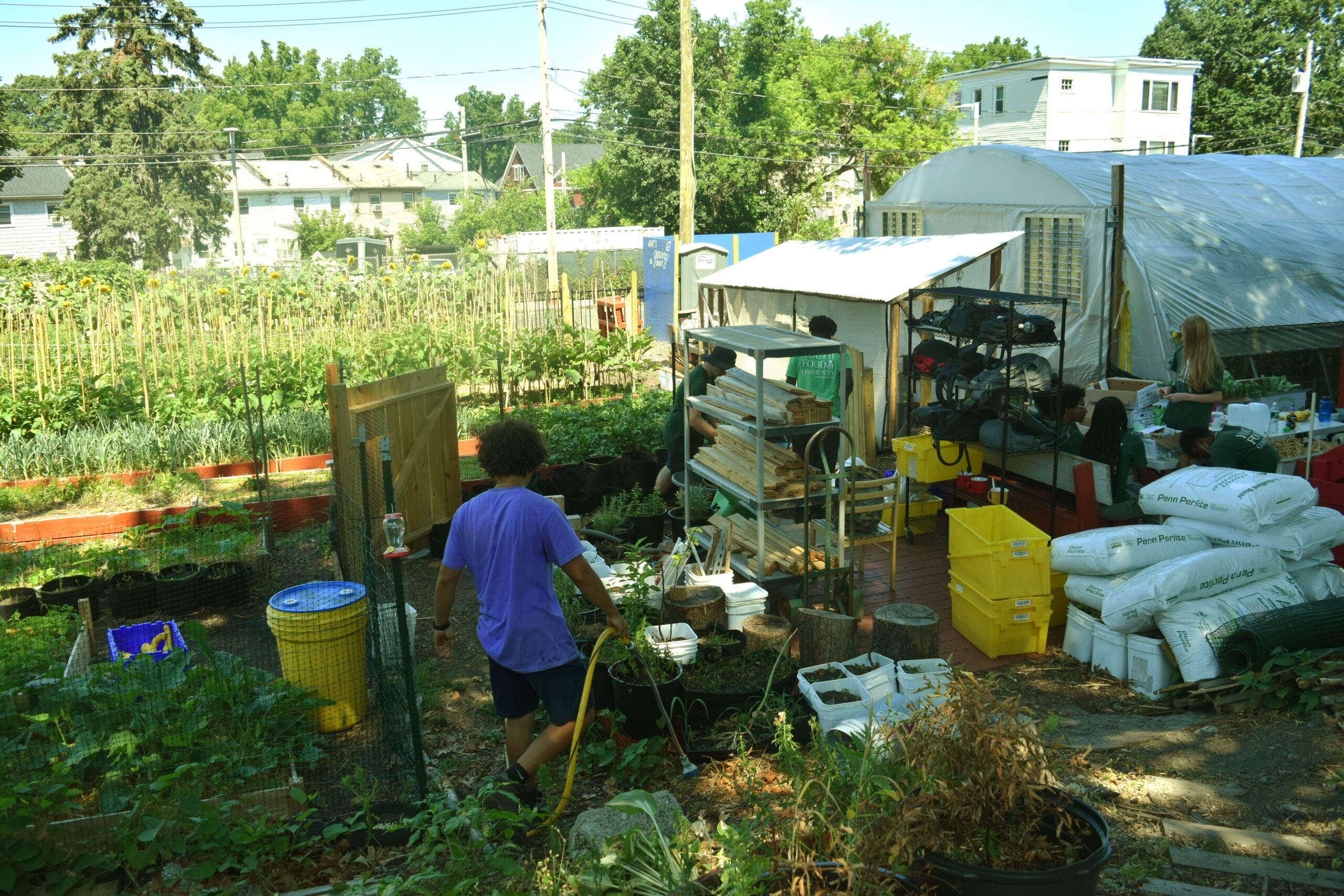 Seed Crew brought soil and compost from The Food Project's Dorchester farm to fill the raised garden beds, and the majority of Oasis's seedlings are from The Food Project.
"The beds are tricky to put together, and Seed Crew instinctually knew enough on how to fill them," Apolo said. "The value of their experience really comes through."
At the end of each week over the summer, Seed Crew helped Apolo with the harvest for his Community Shared Agriculture (CSA) program, picking collard greens and processing garlic and mushrooms for over 70 shares. 
"Their inquisitiveness and intention to give back made the farming more valuable," Apolo said. Thanks to Seed Crew's efforts, he will be able to increase the number of organically grown fresh fruits and vegetables he grows for the people of Dorchester and Roxbury. "The heart of farming is the relationship to the community."
Oasis also partnered with The Food Project for its winter farmers' market during the Covid-19 pandemic in the greenhouse in the Dudley area of Boston and has served as a consultant in culture inclusiveness when it comes to crops on The Food Project's Baker Bridge Farm in Lincoln.
The Food Project intends to continue its partnership with Oasis in the summers to come by spending time working side by side with Apolo and exchanging knowledge and methods of sustainable urban agriculture.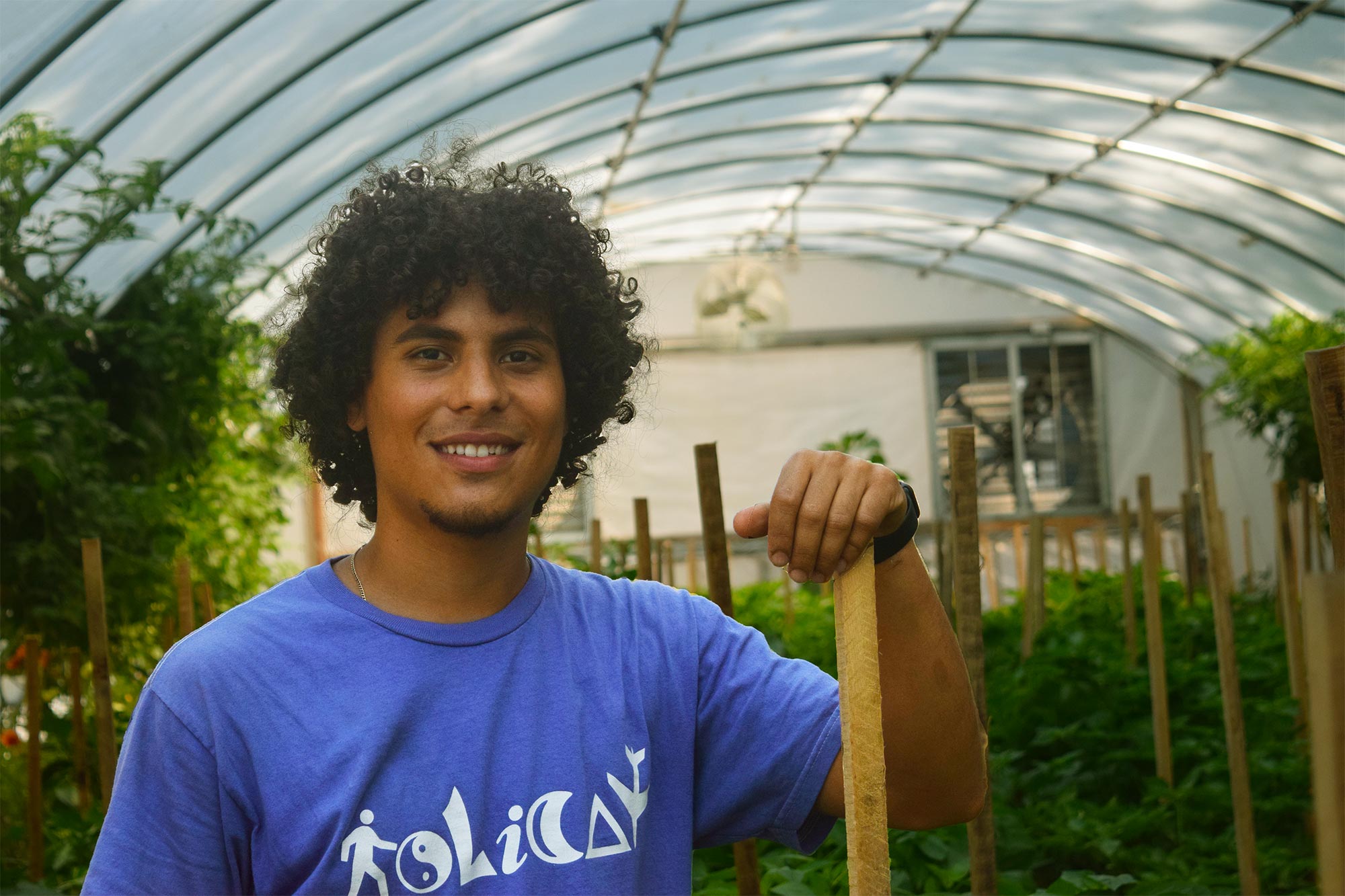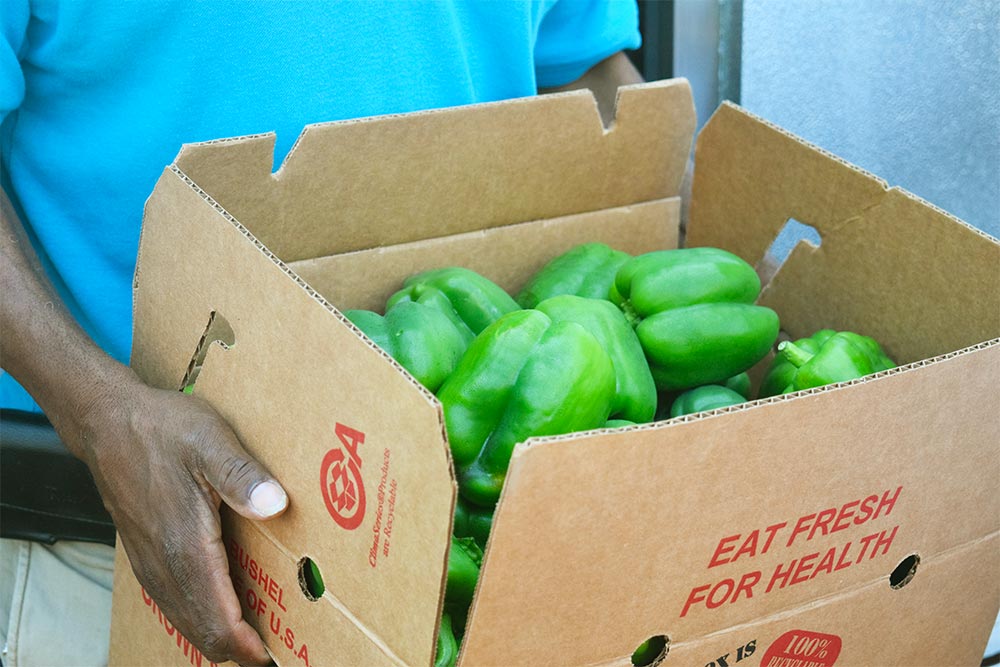 Miguel, who works closely with Apolo, in the Oasis greenhouse
Peppers grown at Oasis on Ballou