Resilient Together
The Food Project is monitoring the COVID-19 situation on a daily basis and our top priority is the safety and welfare of our staff, our youth, and the communities in which we work. Across the organization, we are following the guidelines of the CDC and the Massachusetts Department of Public Health. Despite operating now without the help of our usual enthusiastic volunteers and extraordinary teenagers who bring our farms to life each spring, we remain committed as ever to ensure that you, our community, can access the food you need. 
Our commitment to you this 2020 

growing

 season is:
To 

grow

 over 560,000 servings worth of produce for our local communities;
To distribute 75 percent of our harvest to families experiencing food insecurity; 
To provide 50 families with garden supplies to 

grow

 their own food.
More than ever, The Food Project needs your help. We've postponed our annual fundraising event, which we rely upon to fund 12 percent of our operating expenses including our summer youth program. COVID-19 and the resulting global economic crisis will undoubtedly impact our revenue in many other ways. Please help ensure that The Food Project will weather this storm, and continue to be a key contributor to an equitable, local food economy by donating any amount to our Farming for Resilience efforts. Every dollar you give provides one serving of fresh and affordable food to your neighbors in need.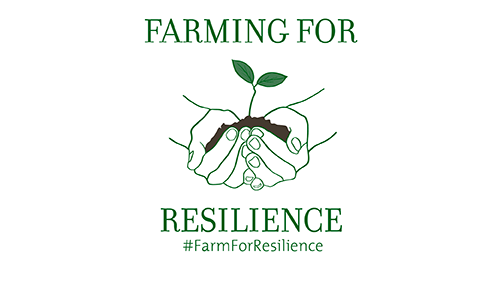 In response to Governor Baker's stay-at-home advisory through May 18, 2020, we are instituting the following changes to our daily operations: 
The Food Project Offices
The Food Project offices will remain closed through May 25, 2020. Administrative and program staff will continue to work from home and can be reached by email or phone. You can find contact information on our Staff Page. 
Youth Programs
We are suspending our in-person youth programs (Dirt Crew and Root Crew) until at least June 30, 2020. We will continue to assess the need for a longer suspension.
Farms
The Food Project is committed to ensuring that people, particularly those most impacted by food insecurity, have access to safe, fresh food. Our farmers will continue to safely work on our farms as a healthy, thriving local food system is more critical now than ever. We have instituted new food and worker safety procedures, in accordance with the most up-to-date recommendations from the CDC and public health authorities. Our dedicated staff is hard at work developing contingency plans for farmers' markets and CSA farm share distribution, in case COVID-19 restrictions remain in place during the summer months. The Food Project's farms and greenhouses will remain closed to the public through May 25, 2020.
Farmers' Markets
The Food Project is offering farmers' markets in Dudley and Lynn this season in accordance with federal, state, and city COVID-19 regulations to ensure markets are safe for our customers and staff. Lean more. 
Serve & Grow Volunteer Program
The Food Project will not be hosting Serve & Grow volunteer groups during the spring of 2020. We look forward to welcoming volunteers to our farms as soon as it is safe to do so.  Please reach out to [email protected] with any questions.
Boston Build-a-Garden
For the safety of our staff and community, we are pausing installation of raised-bed gardens this season. If you have an open application with us and we haven't contacted you already, please know that we will be in touch soon to provide you with temporary growing kits for this season, and to reschedule your garden installation for a later date. If you are interested in growing in your backyard this season and have not yet applied, feel free to do so. We will continue garden installations when conditions are safe again. 
The Big Shindig
The Food Project has postponed our annual signature fundraising event, The Big Shindig, and will celebrate youth, food, and community  via a virtual Shindig in September 2020. If you have any questions, please reach out to Rachel Tetrault at [email protected]