Carole Kasper Elected to Lead Trustees
At its Annual Meeting, held in September at the Dudley Greenhouse, The Food Project elected Carole Kasper to be the new Chair of its 21-member Board of Trustees.
Lincoln's Baker Bridge Farm is a short walk from the home which Carole has shared with her husband and two
college-age sons since 2009. Her first taste of The Food Project occurred when she was chaperoning a group of
elementary school students on a visit to the farm. She cultivated her appreciation for The Food Project over the
years, attending the annual Farm Lunches, before being recruited to join the board in 2020.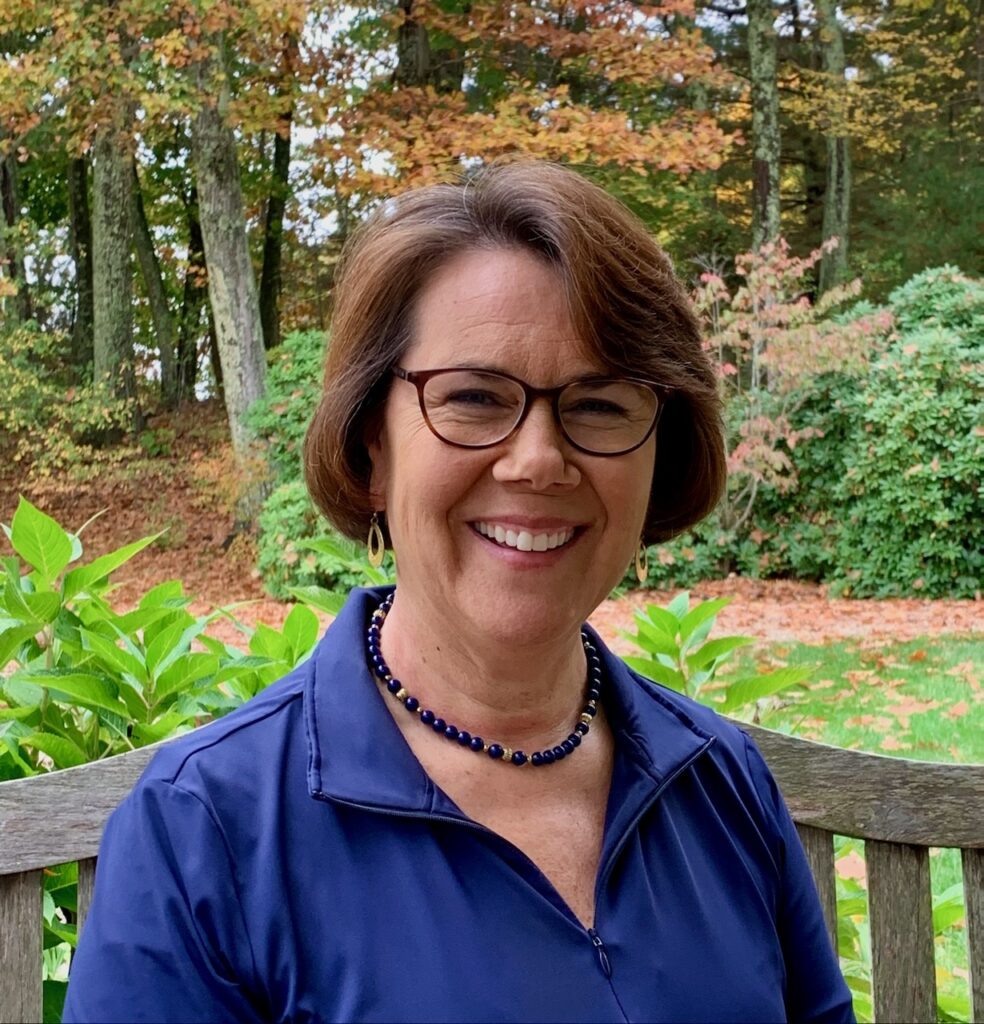 Growing up in a New England family with deep farming roots, Carole developed an early appreciation for gardening and a passion for the land. Meanwhile, her professional experience as an organization development consultant and process facilitator, coupled with many years of public service, make her a natural fit for this leadership role at The Food Project.
"What sets The Food Project apart is our emphasis on collaboration and partnership to better understand local needs so that we can adapt our processes to best serve communities," says Carole. "We don't only provide the food our youth and farmers grow to those facing food insecurity, we also empower individuals to grow their own produce in a sustainable way. And our youth, who are doing the work to create more equitable food systems, help us share our model with like-minded organizations nationwide committed to revolutionizing local food systems."
As Chair, Carole will partner with Interim Executive Director Jonathan Rosenthal and support her fellow trustees. She will provide governance leadership, strategic fundraising support, and aid in the organization's search to identify its future long-term leadership. In addition, she will be responsible for leading board meetings and planning retreats. She is most excited to facilitate and help deepen the nonprofit's ongoing JEDI (Justice, Equity, Diversity, Inclusion) work, ensuring that the board and staff model the same commitment to shared values and best practices that the organization's teenage employees learn through their social justice-themed curriculum. "Working together and fostering diverse relationships while your hands are in the dirt can be a transformative equalizer," says Carole. "That's the power of The Food Project."