First alum to chair TFP's board
By The Food Project, October 2023.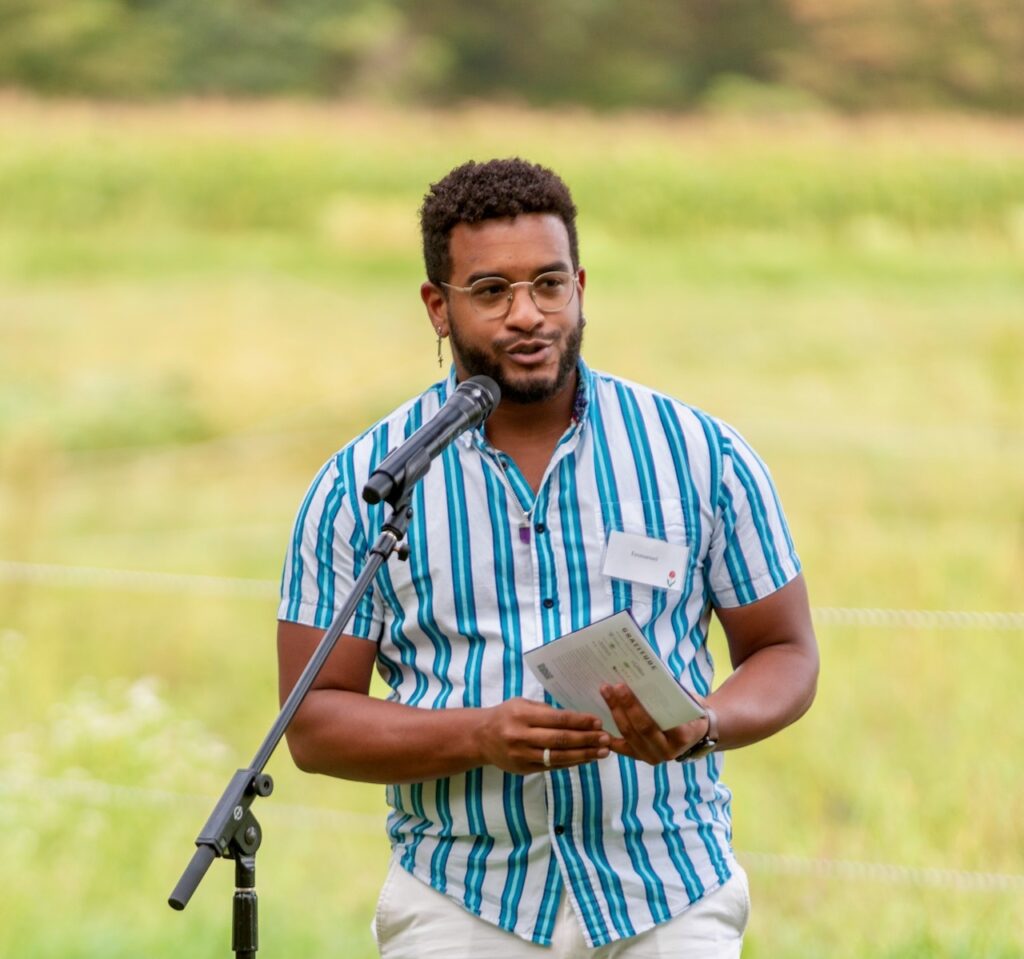 The Food Project is proud to welcome Emmanuel Encarnacion as our newly appointed Board Chair! Emmanuel's journey with TFP began over 18 years ago when he joined the organization as a youth seeking a summer job and a sense of belonging. Since then, he has held a variety of roles at TFP from being a crew leader to a full-time staff member. Now, he stands at the helm of TFP's Board of Trustees. As a remarkable alumnus with deep-rooted connections to both the organization and his community, he brings a wealth of knowledge, experience, and passion to his new role. Join us in getting reintroduced to Emmanuel, his vision for TFP, and the exciting path that lies ahead under his leadership.
How has your relationship with TFP developed from when you were a youth and have there been any lasting influences on you from your time as a youth, then later as a Youth Development Specialist?
Over the past 18 years, my relationship with The Food Project has grown and evolved. I joined TFP in 2005 as a teenager looking for a summer job and a sense of belonging. Since then, I have worked my way up from being a seasonal crew leader to a full-time staff member, and now I am honored to serve on the Board of Trustees. Witnessing the growth of our youth programs and the expansion of our community reach has been nothing short of amazing. Throughout my time at TFP, John Wang has been a significant influence on me. His work ethic, dedication to the organization, and ability to build and maintain relationships have been inspiring and shaped how I approach everything I do.
What inspired you to come back to TFP in this new role and do you see the org any differently now that you're on the board?
My connections to Lynn (my hometown and current residence) and the TFP staff motivated me to return to the organization as a Board member in 2021. Each time I return, I gain new perspectives on the organization's operations. As a Board member, I hoped to leverage my extensive knowledge and experience to support the organization's needs effectively.
As an alumni, you've got so much TFP experience – maybe more than anyone in your position before. Do you think that is an important quality for you in this role or for future board chairs? 
Although this is my first time serving as a Board Chair, I am learning to rely on others for support and communicate effectively to lead the organization successfully. TFP's unique culture emphasizes diverse interpersonal relationships and social change, making it crucial for Board members to have experience with the organization. As a youth and staff alum, I am excited to be in this critical role and use my experience to support TFP's mission.
What are your anticipated biggest excitements/challenges for this new role?
Leading the Board of Trustees in this new era at The Food Project is an exciting challenge. Still, I am committed to building strong relationships between the board, staff, and youth members. Balancing my time as Board Chair with my Human Resources career and running my new dance company, Illusions in Motion Dance Company, is undoubtedly challenging, but I am determined to succeed.