Reflecting on our Shindig at Baker Bridge
By Heath Marlow, September 2023.
On Friday, September 8, a crowd gathered–many wearing boots–in Lincoln to celebrate and support The Food Project. This was the first time we had produced an event of this magnitude on a farm, and we are very pleased with Shindig at Baker Bridge, the new and unique concept that emerged from a year's worth of planning.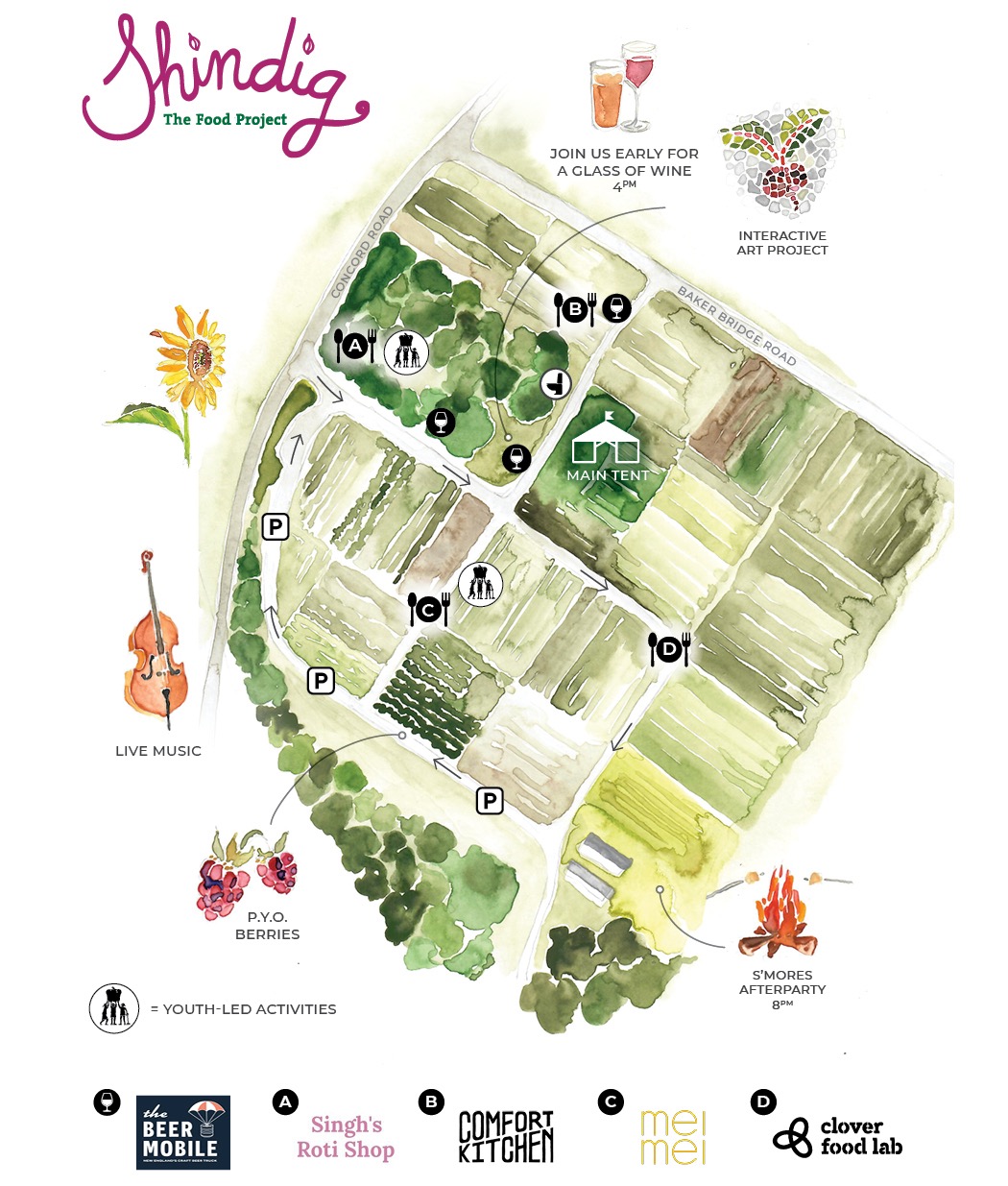 After months of planning, supported by Myriam Michel of M&M Elite Events, we were so excited to welcome everyone to the farm for dinner courtesy of Mei Mei Dumplings, Comfort Kitchen, Singh's Roti, and Clover Food Lab.
Brian Friedland (jazz piano), Ethan Robbins (bluegrass guitar), and Jonathon Feinberg (Lynn-based member of Tigerman WOAH!) provided ambiance, Roz Freeman engaged guests in a participatory art-making project, and The Beer Mobile provided libations at several stations across the farm.
In addition, more than a dozen members of The Food Project's Root Crews–Greater Boston and North Shore were both well-represented–engaged guests at two activity stations.
However, two hours before the Shindig was set to begin, it was a different story. The skies rapidly darkened, the wind whipped up, and a powerful thunderstorm drenched the farm, creating large puddles of floating wood chips on the farm's dirt roadways. 

In neighboring Concord, according to The Concord Bridge, more than 60 trees fell, downing power lines and wreaking havoc, due to the suddenly "ferocious" weather.
Momument Street – large pine tree has taken down wires and damaged poles. CMLP is working with crews to remove the tree and make repairs. Restoration is expected to take a few hours. Thank you pic.twitter.com/wXgvg39djI

— Concord Light (@CMLPmedia) September 8, 2023
Thankfully, the storm passed quickly. With a bit of scrambling and some quick decisions, we adapted to the situation as best we could and proceeded to welcome guests onto the farm.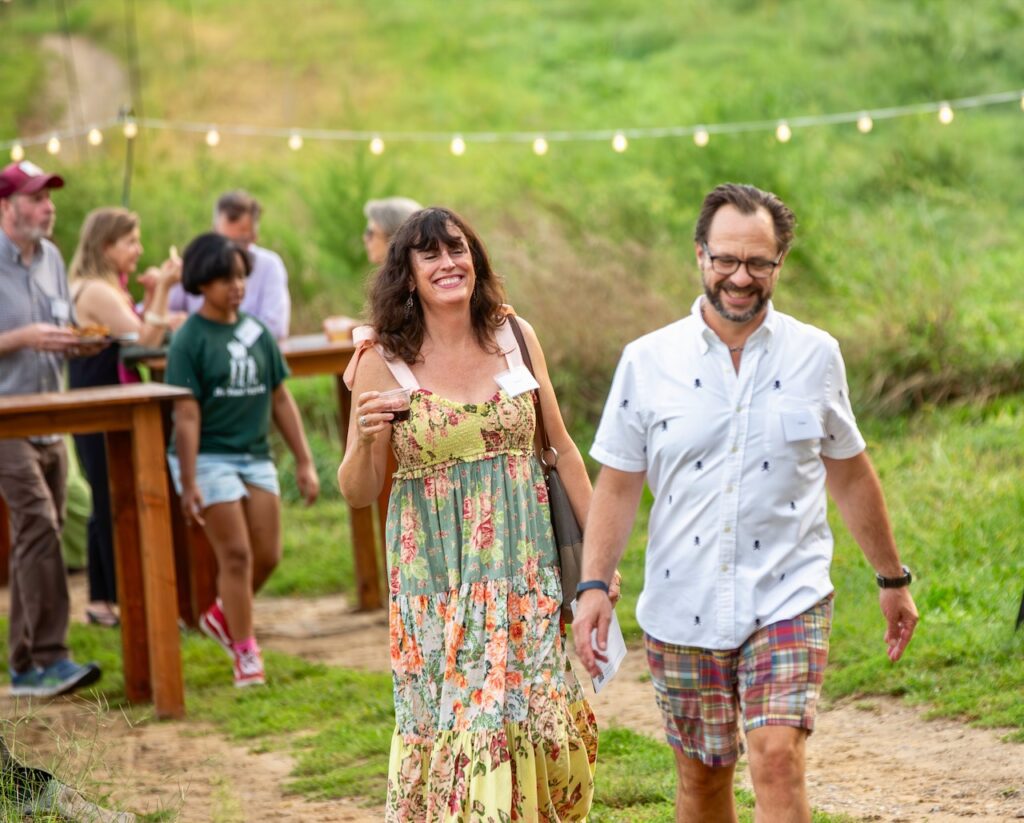 It ended up being a lovely evening on the farm, full of delicious culinary experiences and beautiful details that showed how The Food Project's work is inextricably linked to the land and our communities in Greater Boston and the North Shore. Only the arrival of unusually persistent mosquitos and the approaching darkness seemed to persuade guests that it was time to depart.
We're deeply grateful to the many people who made Shindig at Baker Bridge possible. Please view our event sponsors, listed in the beautiful map and event program donated by Christina Van Vleck, our generous Lincoln neighbor.
We look forward to welcoming you to next year's Shindig!
-Heath Marlow, Director of Donor Engagement
Photography by Imagix Studio